Welcome!
We are pleased to announce that the 7th International Conference on Debris-Flow Hazards Mitigation will be held June 10 - 13, 2019 in Golden, Colorado, USA on the campus of Colorado School of Mines.
With the beautiful Rocky Mountains covering half the state, Colorado shares the problem of debris-flow hazards with other mountainous areas of the world. Against this backdrop, scientists, engineers, and policy makers from around the world will be able to share new research and ideas in the field of debris flows. This website provides initial details on the conference and venue. Additional information will be added as the conference date approaches.
Proceedings available for download...
The Proceedings of DFHM7 are now available for download. Click/tap the link below.
From Mountain Scholar: https://hdl.handle.net/11124/173051
PROGRAM
The program for the Conference is available for download as a PDF document (2.5MB). Download...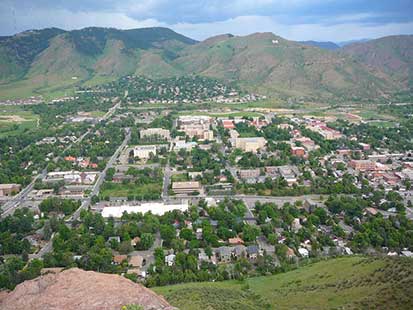 Golden, Colorado USA
About the Conference
DFHM7 aims to promote international cooperation, communication and exchange of knowledge among researchers and practitioners. The first DFHM Conference was held in San Francisco, USA (1997) and subsequent Conferences were held in Taipei, Taiwan (2000), Davos, Switzerland (2003), Chengdu, China (2007), Padua, Italy (2011), and Tsukuba, Japan (2015).
More info is available
A one-page PDF with more information about the Conference is available for download. Download...
Objectives
The 7th DFHM in Golden, Colorado will provide a forum for international researchers, engineers, and policy makers to:
Exchange ideas and transfer knowledge between scientists, engineers, and policy makers
Promote scientific advancement of debris-flow hazards, response, and mitigation
Promote communication related to the outstanding needs for decreasing risk from debris flows
DFHM7 Sponsors